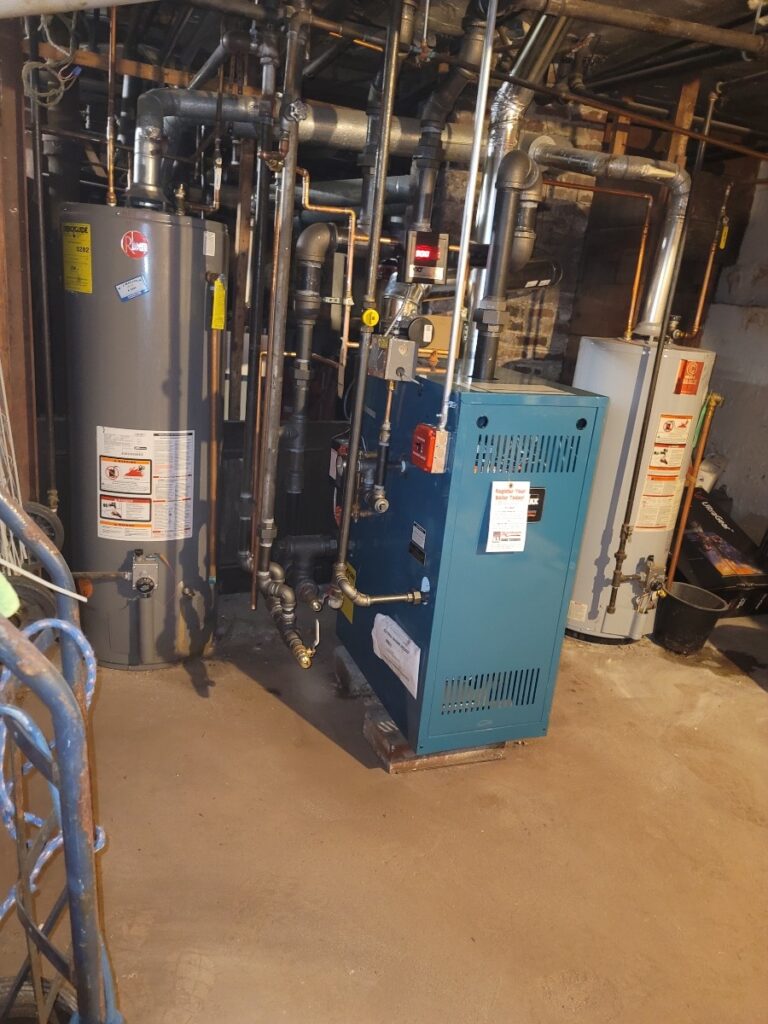 A client had a leaky 20 year old steam boiler that we had been servicing for several years. We set up a new install right away and made the switch over to a new boiler in 8 hours. The new boiler runs more efficiently, runs quieter and even uses less water than the previous unit.
The Burnham SteamMax boiler comes with a lifetime warranty on the heat exchanger from the manufacturer and a three year complete warranty from Woods Remodeling & Service on all the workmanship provided by us on the home.
The client had issues with water consumption and manually filling the boiler, so we added an automatic water feeder that meters the inside the unit. A record of the boiler's water consumption is kept and will tell us if consumption is too high. We used a special piping method on the supply, return, and all equalizers. We use this method, which requires oversized pipes, on all our steam boiler installations for efficient, smooth, and silent operation.
The client was thrilled with their sleek new boiler, but was most impressed by the fast installation!