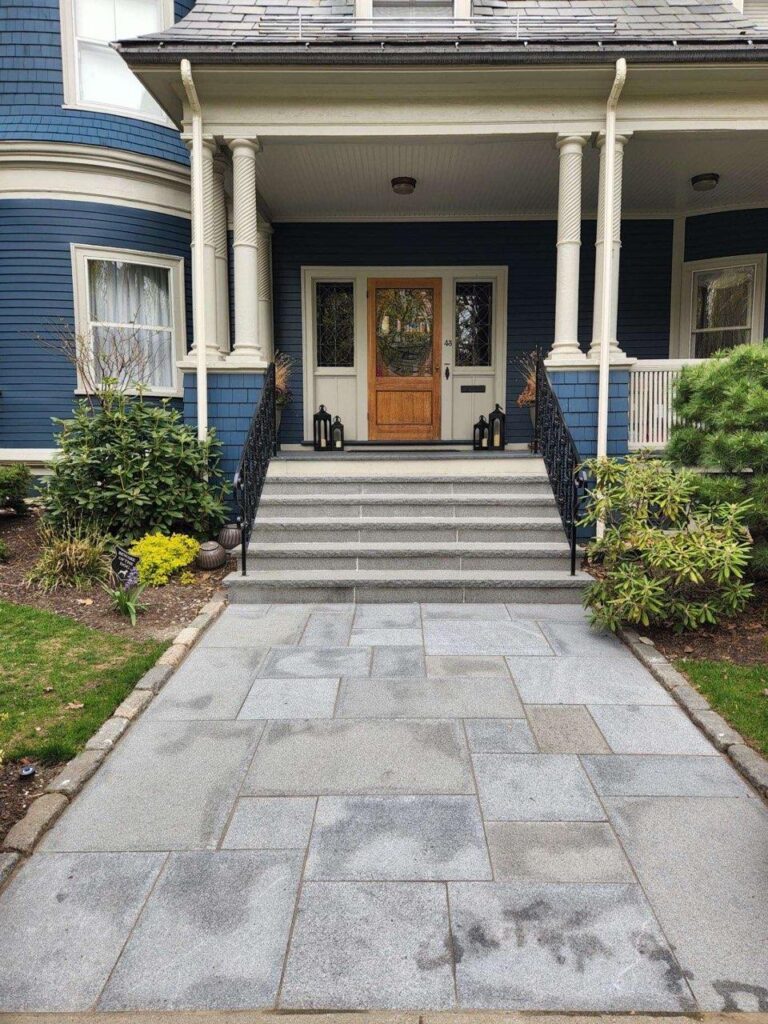 We just finished replacing a set of bluestone front steps and walk in a historic district of Brookline.
The old stone was peeling and flaking. We demolished everything to the ground and replaced it all with new cement, stone dust, and Blue Mist granite, which is harder and more durable than bluestone. This work required approvals from the Preservation Department as well as building permits and inspectors.
While we were there, the client asked us to rodent-proof the foundation—we dug a 12 inch trench, filled all the house joints with mortar, and tuck pointed the rear stone wall. It looks great, and will last even longer than the previous masonry.